kristin's journey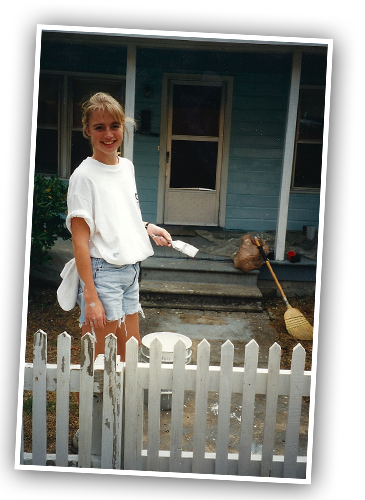 This Foundation honors the life and journey of Kristin Linnea Skvarla,
a young woman who sought and found a life rich in meaning and experience, full of happiness and love. Kristin was surrounded by a strong family and vibrant communities that cultivated in her a generous spirit and an impassioned social conscience. She carried these gifts with her as an adult and developed them further in each of her varied endeavors.
Kristin graduated from Glenbrook South High School in 1992 and from Vanderbilt University in 1996. In high school, she studied conscientiously and pursued her extracurricular activities with a passion, but in college, Kristin, in her own words, "broadened my perspective." She graduated with degrees in History and Secondary Education, and was active in a number of organizations, but one program in particular received much of her energy. Kristin was devoted to Alternative Spring Break (ASB), an organization that aims to transform college students into advocates of social change and stimulate long-term involvement in service. Kristin traveled to Homestead, Florida as an ASB volunteer during her sophomore year and returned as a site leader during her junior year to Daufuskie Island, South Carolina. She served as an ASB board member during her senior year, as well as a volunteer in urban Detroit, Michigan teaching conflict resolution.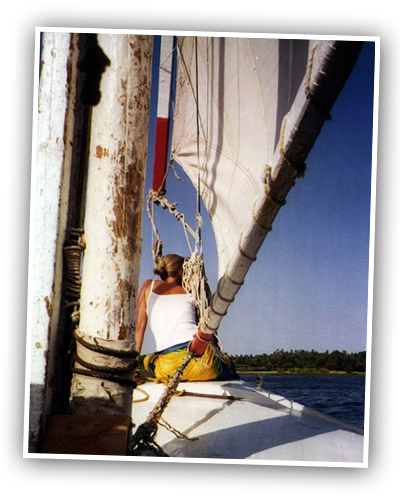 After college, Kristin volunteered with the National Committee to Prevent Child Abuse, and later worked as Associate Director of Development at Providence St. Mel (PSM), a nationally ranked, privately funded, college preparatory school in Chicago's inner city. At PSM, she was one of three team members in charge of a fundraising strategy that raised $4 million annually. While working at PSM, Kristin applied to WorldTeach, a non-profit, non-governmental organization based at the Center for International Development at Harvard University, which provides opportunities for individuals to make meaningful contributions to international education by living and working as volunteer teachers in developing countries.
As a WorldTeach volunteer, Kristin lived in Sambyu, a remote village in rural, northern Namibia, which lies on the Kavango River, borders war-torn Angola, and was thirty kilometers from the nearest phone. She taught geography, history, physical education and art to grades 8-12 at St. Boniface College. Kristin's students ranged in age from twelve to twenty-four, some older than her, as so many Namibian students' studies were interrupted during the country's struggle for independence from South Africa. One of Kristin's letters home addressed the problem. "Education as it existed under the oppressive regime of apartheid was cruel, corporal, and purposely ineffective. Namibia is currently trying to erase the scars caused by decades of oppression and violence in schools. But until the educational gap can be filled, this country relies on volunteers like me to educate the teachers of tomorrow. The country spends 1/3 of its national budget on education and is determined to break the cycle left by apartheid. It's very inspiring!"
During her two years of teaching in Namibia, Kristin also coached athletic teams, established a community internship program for grade 12 students, served as regional program officer for Patti Schmid Foundation Scholarship recipients, and traveled extensively throughout the African continent.
Through each of these experiences, Kristin pursued her dreams and demonstrated a commitment to live her life joyfully, ever rooted in her values. She extended a hand to others and inspired children to see a new future. Kristin returned to the United States in December 1999, at the end of her WorldTeach commitment, having been evacuated from her home in Africa when the civil war in Angola crossed over the border into Sambyu. She was 25 years old when she died in an automobile accident on April 10, 2000. Her spark for life is carried on by the myriad family and friends across the North American and African continents whose lives she touched, as well as through this Foundation and other efforts.